Resogypse
RESOGYPSE® innovation
An innovation to preserve natural resources
An innovative approach

To provide a return and recovery of residues service from the desulphurisation of fumes, supplementing its household waste incinerators offer.

Resolest carried out a Research and Development study in order to develop a new recovery process.

Towards total recovery

A transformation to total recovery:

The sulphur content in the fumes has a use.
The sodium reagents used for its capture are recycled.
Users of construction and consolidation materials preserve natural resources.
The RESOGYPSE® context
Reducing sulphur oxides emissions in fumes is a major issue. Sodium bicarbonate has already proven its effectiveness at trapping sulphur by enabling the effective and efficient purification of fumes.
The residues are recyclable.
RESOGYPSE® : The recycling solution at the service of industrialists
Glass industry
Fossil fuel and biomass power plants
Cement and ceramic industries
Incineration of water treatment station sludges
…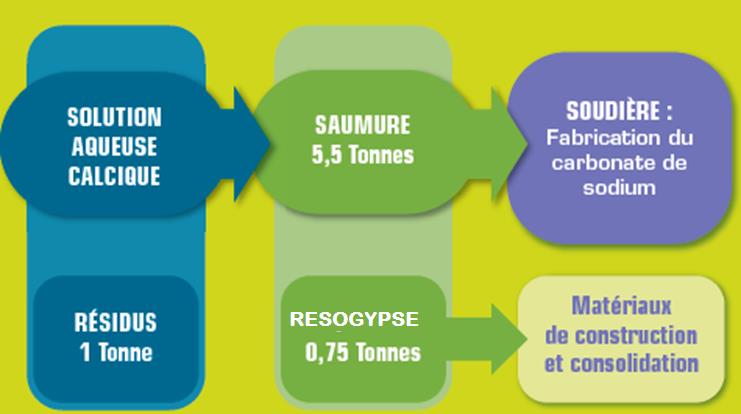 Une solution adaptée: