Resolest
RESOLEST® recovery
Household waste as a source of energy!
Household waste is now regarded as a source of energy. Resolest® proposes a recovery service offered to industrialists and to the local authorities that operate these Energy Recovery Plants.
An activity that takes into account the life cycle of fume purification reagents and lead to the development of a purified brine product which is recycled and contributes to preserving salt resources. The salt obtained in the form of a purified brine is recycled in a soda ash plant and therefore replaces part of the raw materials needed to manufacture sodium carbonate mainly used for the glass industry.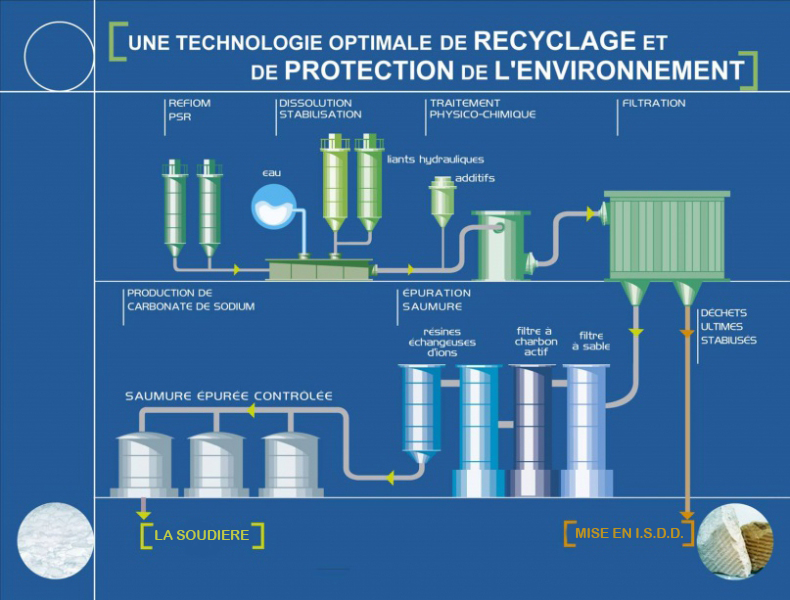 Constant attention paid to:
Optimising raw materials management

Innovation to create an efficient and clean process
The advantages of an efficient and clean process:
ZERO discharges, Resolest does not discharge any effluents into the natural environment, even rain water is recycled as salt solubilisation water. All process water is fully recovered recycled within the process.

Low and controlled energy consumption, electricity allows the operation of pump devices and a natural gas-fired boiler enables liquids to be kept at room temperature.
Une solution adaptée: